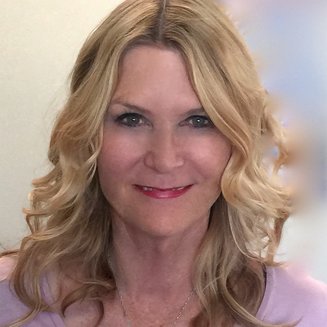 Jolie Lucas, LCSW, CEO
San Luis Obispo, California
Psychotherapy Services
Types of Counseling:
I enjoy working with individuals who feel that they want to make positive changes in their lives. I have worked with both male and female clients. In my present practice, I see about 80% women and 20% men. I have experience in mental health with individuals, couples, teens, groups, families, and consultations. Further, I have specific experience working with depression, Women's Issues, terminally ill clients, and clients experiencing grief. I am open to working with clients of any religion, ethnic group, or sexual orientation.
Methods:
I am trained in cognitive-behavioral therapy. It is my desire to help the client identify areas of needed change, and help create a path to reach new goals. I prefer to see clients weekly for the first six weeks, and then a schedule of bi-monthly sessions can be instituted. Therapeutic techniques include counseling sessions, home assignments, journaling, art therapy, and collaboration with physician (if appropriate), and recreation therapy.
Process:
The process of therapy can be painful at times. As your therapist, I feel it is my role to be with you on your journey and allow you to dictate the pace and direction of our work together. I believe that current issues can be related to difficulties we have had in the past. We may focus on processing past experiences in an effort to gain insight into resolving current problems in your life.
Mind/Body and Aviation Services
Public Speaking
: I enjoy public speaking, particularly on issues of mental wellness and aviation. I have presented all over the United States on these issues. My presentations are lively, encourage discussion and use cutting edge audio/visuals. If your agency, university, or aviation group needs a speaker please contact me.
Publications:
I am an accomplished writer for magazines. My work has been featured in the Aircraft Owners & Pilots Association [AOPA] as well as the Mooney Aircraft Pilots Association [MAPA]. I was chosen to be one of ten bloggers for AOPA's Opinion Leaders. I enjoy writing about mental wellness, protecting airports and inspiring the love of flight.
Service:
In 2009 I formed an aviation service group called the Mooney Ambassadors. Its three-part mission is to : 1) Support Mooney; 2) Promote General Aviation and 3) Have someplace wonderful to fly. For more information check out my
website
.
Additionally in 2009 after a threat to Oceano Airport by a developer, I founded the
Friends of Oceano Airport
. Our goal is to protect our airport and as well host charity events throughout the year such as Toys for Tots, or our annual salute to veterans Oceano Airport Celebration.
---
DIRECTIONS TO SAN LUIS OBISPO OFFICE

FROM JOHNSON TURN ONTO HIGUERA. IMMEDIATELY LOOK FOR PARKING

---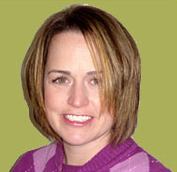 Lori Elderkin, LPC, CADCI, Hood River and The Dalles Oregon
I strongly believe in the benefits of therapy for those who seek out change and fulfillment in their lives. Finding a place where you can safely discuss any and all issues in your life is a crucial piece to facilitating this change. I concentrate on each person who is sitting with me and come from an empowerment model in which I believe you have the expertise and answers and I am honored to be joining in this stage of your journey. In sessions I seek out strengths and attempt to assist you in building on those strengths.

I have background in substance abuse and most recently working with survivors of domestic violence and sexual assault. I have a strong background in working with anxiety and depression and adjustment issues in life such as divorce and grief. I have experience and training in art therapy, EMDR, and Gestalt.

I seek to work from a holistic structure in which the mind and the physical body are as equally important.


---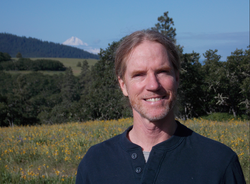 Paul Grim, LMHC
I believe counseling should be available to people with limited financial resources. If you are a very motivated client, I will work with you to make sure that financial limitations do not equal therapeutic limitations.

I am trained in number of different therapeutic modalities including gestalt, psychodrama, narrative therapy, breath work, mindfulness, motivational interviewing, cognitive behavioral therapy, and neurological based addiction treatment.

My approach is called "integrative" counseling which is a blend of several different counseling methods and psychology theories. I can do brief solution-oriented counseling or longer term insight-oriented counseling which emphasizes personal growth and transformation. Each client is unique, therefore the therapy should be customized and flexible.With most clients, I focus on their entire lifestyle including physical activity, diet, sleep, work, purpose, and relationships.
I am a Licensed Mental Health Counselor in Washington State. License number LH60195290.
I am also a certified clinical supervisor for interns and pre-licensed counselors.
I graduated with a masters degree in counseling psychology from Southwestern College (CACREP equivalent) in 2005.
In addition to mainstream counseling and psychology, I have an extensive background in transpersonal psychology, eco-psychology, meditation, yoga, physical fitness, nutrition and wellness.
I have experience working in a clinical setting in community mental health as well as my own private practice. I have cared for people with a broad range of conditions including family problems, complex trauma disorders, chronic pain, depression, anxiety, bipolar disorder, personality disorders, addiction, eating disorders, sexual dysfunction, pornography, relationship difficulty, bereavement, life transitions, stress management, men's issues, and spirituality.


---